Cosmetologist, Hairdresser & Massage
– All services under the same roof in Espoo Leppävaara –
Relaxing beauty treatments by a beautician in the quiet treatment room of the Pieni Kulmasalonki.
All services from traditional barber and hairdresser to hair colouring with special techniques and B3- effective treatment!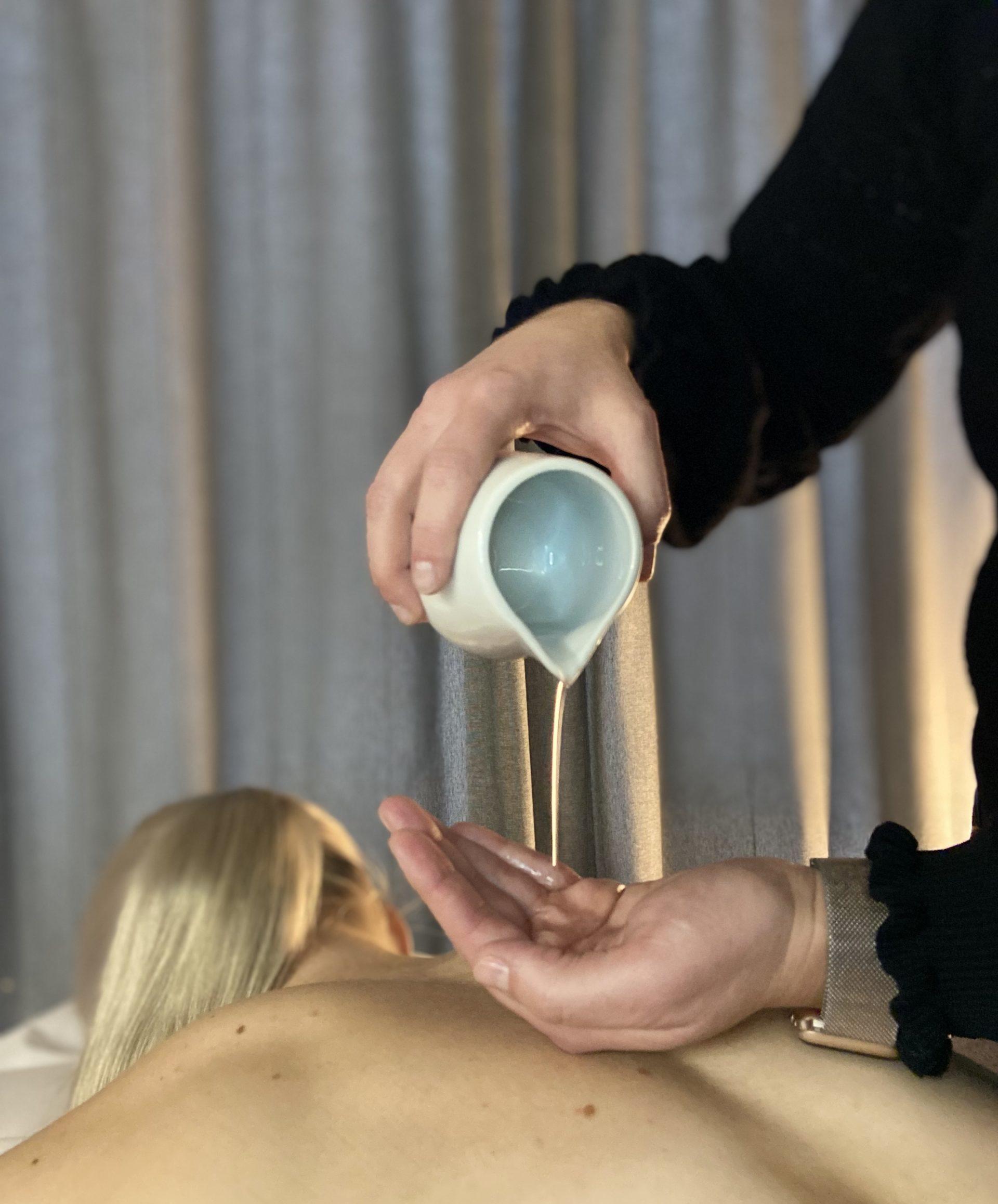 Trainer masseur with years of experience. In addition to massage services, we offer also reflexology treatments.
A warm welcome to enjoy the relaxed and peaceful atmosphere of our salon!
Pieni Kulmasalonki is a beauty salon and hairdressing salon located in Leppävaara, Espoo. Here you will also find the services of a trained masseur!
Pieni Kulmasalonki was started when 3 professionals in their field wanted customers to be able to get all the services under one roof, but at the same time enjoy a peaceful atmosphere. Here you will find a wide range of services for beauticians, hairdressers and masseurs. We serve you wholeheartedly, individually and with respect for your wishes.
If you are looking for the perfect gift or otherwise just want to remember your loved ones, then the Corner Salon beauty salon gift card is a popular way to delight. The gift recipient can choose the service they want: from the services of a masseur, hairdresser or beauty salon!
Cosmetologist, Hairdresser & Massage
Timpurinkuja 2, Leppävaara Espoo
Heidi – Kosmetologi
Olen Heidi, ja asustelen kahden teinipoikani kanssa Vihdin Nummelassa. Perheeseemme kuuluu myös pieni Bertta-rescuekoira. Olen valmistunut kosmetologiksi SKY-opistosta vuonna 2003. Elämän aikana on tullut kokeiltua jos jonkin näköistä työtä, mikä antaakin hyvin perspektiiviä omaan osaamiseen, mutta kyllä koen olevani omimmillani ihmisten parissa kosmetologin työtä tehden. Pidän erityisen paljon asiakkaiden kanssa tutuiksi tulemisesta ja siitä, että saan asiakkaalle rentoutuneen olon ja mielen hoitokäynnin aikana sekä sen jälkeen. Rento ja rauhallinen olemukseni varmistaa asiakkailleni turvallisen ja hyväksyvän ilmapiirin, sekä hyvänolon tunteen, joka on kosmetologilla käynnin kulmakivi! Lämpimästi tervetuloa hoitoihini, juuri sellaisena kuin olet ❤️
Suvi - Barber-Hairdresser
I am Suvi, a mother of 3 children, born in Ilomantsi and ended up living here in Espoo through the bends in the world. I graduated as a hairdresser from -97 and as a cosmetologist from -99 Kuopio. I am a craftsman, I like to knit and sew, pimp furniture, take care of a small yard, and do beautiful hair of course. In the Pieni Kulmasalonki, I do the work of a hairdresser and permanent dyeing of eyelashes and eyebrows. In my work, I especially like making hairstyles, I love braids and I often combine them with hairstyles. Natural style is close to my heart. I serve each client individually, listening and giving time. One of my dreams came true when the Little Corner Salon opened. It's awesome when you get to work in your own shop. So, remember to dream…
Laura - Educated masseuse
I am Laura, a mother of one and the owner of a fast growing puppy. I graduated from Valvira as a registered trained masseur in 2015 and have been working in the field ever since. I have also studied reflexology and become acquainted with other natural therapies. In addition to classical, sports, foot and holistic massage, I do Indian head massage and reflexology at the Pieni Kulmasalonki. My most popular services are classic and holistic massage. In everyday life, it is good to remember to stop and take regular care of the well-being of your body and mind. Welcome new and old customers to get stuck and relax!
Anna F. – Kosmetologi (osittaisella hoitovapaalla)
Hello all my old and new customers! I graduated as a cosmetologist in 2011 and have been working in a nursing home ever since. In my job, I like to be able to do different treatments and see the imprint of my hand. However, the most rewarding is the different customer encounters and the fact that I get to help my customers. As a beautician, I am calm and gentle but confident. I have years of experience in treating skin problems such as acne or rosacea. My most popular services are sugaring and relaxing Exuviance facials. In contrast to peaceful work, in my free time I do strength training in the TFW gym. Thank you, our wonderful customers, for enabling the foundation of the Pieni Kulmasalonki, without you there would be no us!
We value our reputation as a salon providing not only excellence in technical services, but creating an atmosphere of genuine caring and concern for your well-being
You can also pick up hair and beauty care products from us, e.g. Elemis, Priori, Exuviance, Eleven Australia, KEVIN.MURHPY and Brazilian Bond Builder.
The most coveted gift for the holidays is gift card To Pieni Kulmasalonki!
Gift card is valid for 6 months from the date of purchase and you can use it for all our services or product purchases.
15 minuutin Peel It -kasvohoito 46 €.
This fast, lunch-breaking AHA peel is a superboost for the skin and very effective when done in series.

See other prices for beauty treatments below.
Kampaamoleikkaus alk. 52 €.
We price the work according to material costs and time spent.
See other prices for hairdressing services below.
30 minuutin klassinen hieronta 39 €.
A classic massage relaxes, relieves stress, stimulates blood circulation and lymph, and removes waste products.
See other prices for masseuse services below.
Could we help you some how?
Leave us a message and we'll get back to you as soon as possible.